Description
If you want to have a portrait commisioned then just ask for a price just send me an email.  Find my email at the Contact subpage of this website.
You will get a personalized price quote. 
Style
The style of portrait depends on time period it is created. It will always be a new type of contemporary art. I continuously experiment and change each subsequent painting. The commisioner therefore participates in the developent of my art.
The commisioner can request for a specific facial feature to become the center of the attention.  Alternatively he can even select a prefered painting as shown in the archive here Archive of Paintings. Below you can see a few suggested painting styles: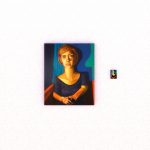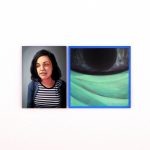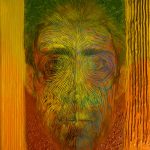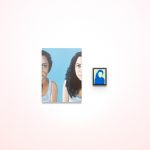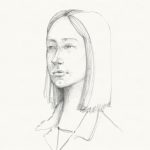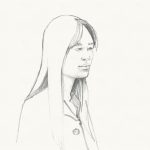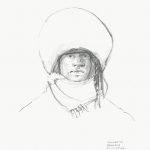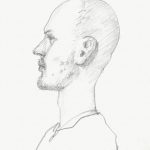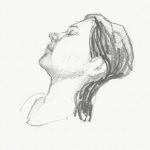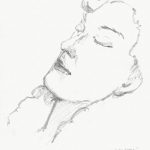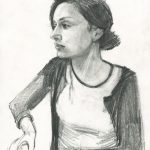 Photoshoot Session
Prior to making the portrait it is helpful to do a 1-hour photoshoot-session with the person that is to be depicted in the portrait. If that is not possible then I can work from photos that you will send.
Size and Material
The material I prefer to use is oil colours on wooden panel or canvas. Other materials are possible. For example Pencil, Pastels, Watercolors, Acrylics or Eggtempera. The size of the  canvas can be variable,  you can ask for a specific size. Typical sizes are given below:
Tiny (around 3×3 cm.)
Small (around 20x30cm.)
Medium (around 50×70 cm.)
Large (bigger than 70x100cm.)
Duration
Bigger canvas sizes take more time to complete. Below there are typical time estimates:
Tiny size takes 1 week
Small size takes 2 weeks
Medium size takes 1 month
Large size takes 1-3 months
Price
The prices are unique and personalized. Below you can see typical prices for each size:
Tiny size usually costs around 20-50 €
Small size usually costs around 200-500 €
Medium size usually costs around 1000 €
Large size usually costs around 2000 €